Dave Harrington has a new album coming out with his group. (What were they called again? "Dave 'n' the Boyz?" "Groovy Dave and The Harringbones?" Naw…) Well anyway, the album is FOR SURE called Pure Imagination, No Country — and it's out February 1 via Yeggs Records — I can tell you that much!
Oh, and there's a new song out from Harrington and The Revolution too, called "Belgrade Fever." Born out of nightly improvisational jams during the group's last tour, the song was actually fully realized and recorded — along with other material that made it onto the album — in Belgrade. The song builds out from a retro-esque arpeggiated synth into an exciting, compact, spacey, psychedelic number. We're talking melodic guitar leads! We're talking jazzy drums! And oh yeah: we're talking a whole lot of reverb. Hear for yourself down at the end of this post!
Oh, and coming up at the end of January/beginning of February, Harrington will be playing a five-night residency at Threes in Brooklyn, with a rotating cast of special guests. Advance tickets for all five shows are actually already gone, but tickets will be available at the door each night. You can find out more details about who is playing with Harrington on what night by heading here.
Oh, and pre-order Pure Imagination, No Country right over here, and check out its artwork and full tracklisting below.
Wait…Dave Harrington Group! There it is. He's Dave Harrington, it's HIS group, it all makes sense now! Okay…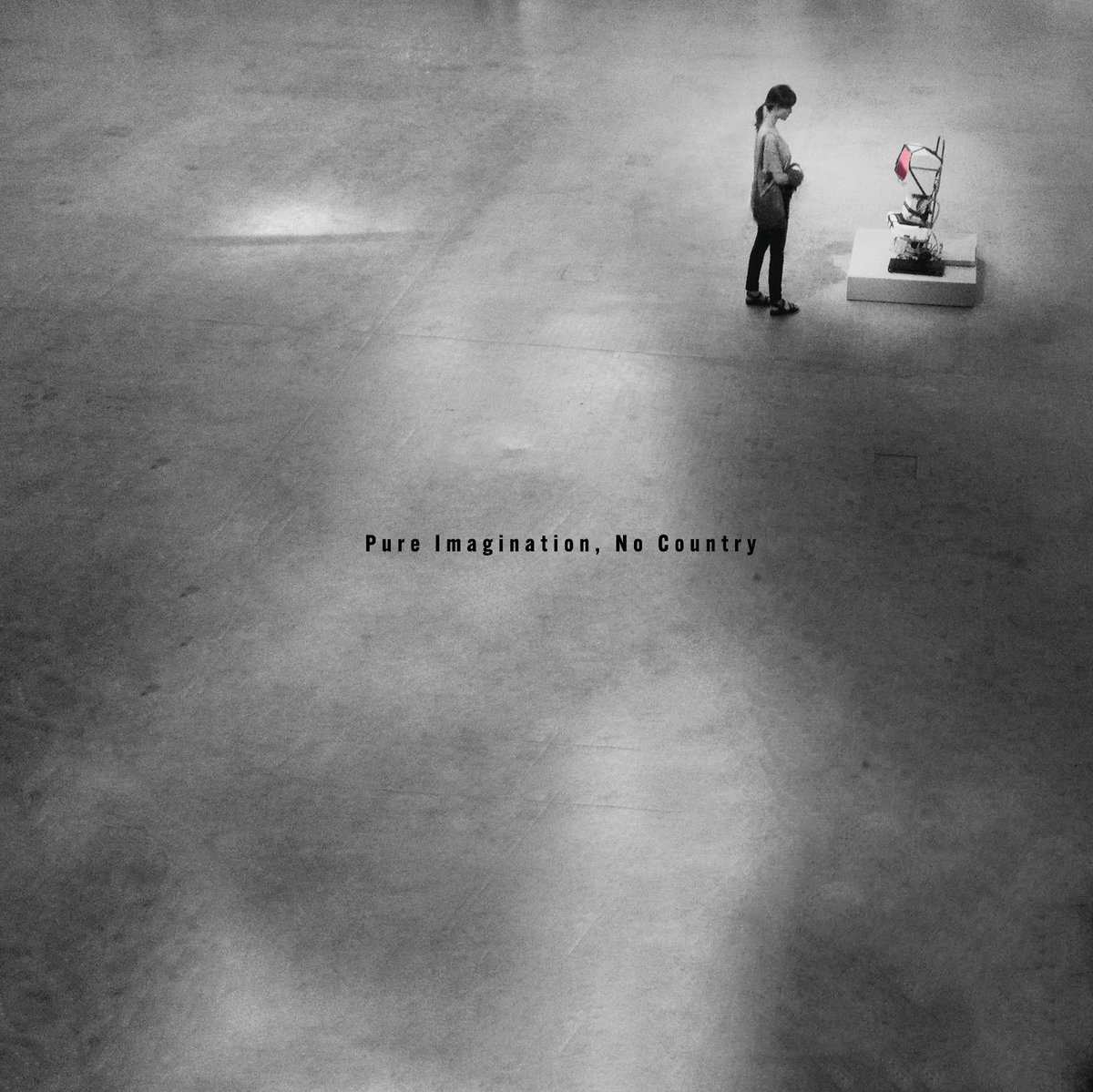 Pure Imagination, No Country:
01. Well
02. Dreamfield
03. Belgrade Fever
04. Then I Woke Up
05. Slides Redux
06. Neoarctic Organs
07. Patch One
08. No Country
09. Pure Imagination
No Imagination, pure country:
01.30.19 - Brooklyn, NY - Threes
01.31.19 - Brooklyn, NY - Threes
02.01.19 - Brooklyn, NY - Threes
02.02.19 - Brooklyn, NY - Threes
02.21.19 - Los Angeles, CA - Zebulon
More about: Dave Harrington Group