Recent dialogue between me and my dad:
Dad: So, son, what music have you been listening to lately?
Me: Well, dad, this new tape from a guy called Pleasure Model is pretty rad.
Dad: Oh yeah? What kind of music is it?
Me: It's this mix of deep, jacking dance floor ragers. It has a robotic theme to it, too, so there's this mechanical flow to the beats.
Dad: So would you say you jack to the rhythm?
Me: I guess you could say that, Dad. Is this something you're into?
Dad: [long pause] Oh, son, I've been jackin' long before you were born. And I'd wager I'll be jackin' til I'm an old man. [winks]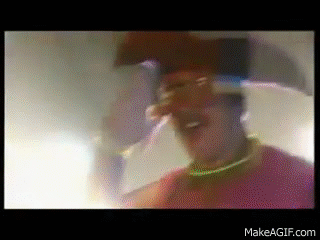 And so it begins, and so it always will be, that music brings us together. The Executive, a collection of tunes from Antoni Maiovvi's futuristic dance project, Pleasure Model, spins off into the laser light strewn ether first set up on PM's last transmission, Kendo Dynamics. This time around, Pleasure Model unveils killer track after killer track, blasting off forty minutes of "sleek, surveillance state cyber-jack." The album's closer, "Alumni Precursor," refuses to slow down, as with jittery synth lines and metronomic claps bring the party that is The Executive to a thrilling, propulsive end. The tape drops April 6, with pre-orders up and ready. Strap yourselves in, it's going to a wild ride ;)
More about: Pleasure Model