Having announced their new album Year of the Snitch, and shared one, two, three songs off of it already, there's not much more teasing left for Death Grips to do. As such, the band that once put a dick on their album cover and lied about breaking up that people still seem to enjoy and respect, have unveiled their upcoming European tour.
Stops on the tour include London, Glasgow, Manchester, Berlin, Brussels, Paris, and… and that's it, those are all the stops.
And now, a one-act play that would have been funnier two to three years ago, told using Simpsons GIFs: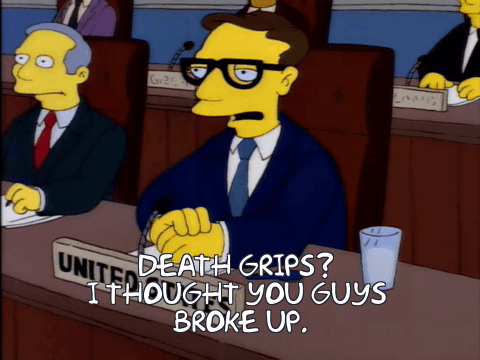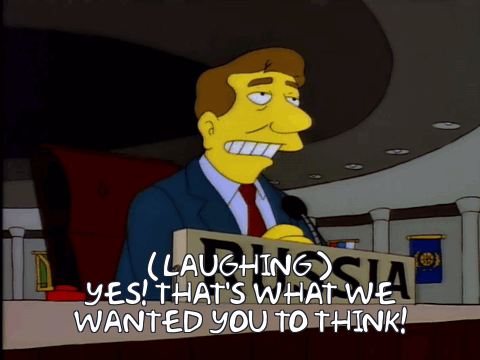 …and then the sign flips over and it says "Death Grips!" or "Not Broken Up!" or something. Sorry, we lacked the production budget to see this bit all the way through.
Anyway, check out the dates for Death Grips' week abroad down below. Year of the Snitch came out on June 22 — and has deeply unsettling artwork — but hey, listen to it if you want to!
Jude Law Death Grips and a semester week abroad
08.30.18 — London, UK — Brixton Academy
08.31.18 — Glasgow, UK — Barrowlands
09.01.18 — Manchester, UK — Albert Hall
09.04.18 — Berlin, DE — Astra
09.05.18 — Amsterdam, NL — Paradiso
09.07.18 — Brussels, BE — Ancienne Belgique
09.08.18 — Paris, FR — Elysee Montmartre
More about: Death Grips