Have you seen us here at TMT raving about Delroy Edwards and want to dive in, but are one of those folks who can't go for — or won't tolerate — an album over 18 tracks long?
Well, then the news is good for you friend, because Delroy Edwards has teamed with Mickey van Seenus to both form the duo Earth To Mickey and release Brace & Bit, an EP that's only…
(•_•)
<) )╯THREE
/ \
\(•_•)
( (> TRACKS
/ \
(•_•)
<) )> LONG
/ \
Regrettably, for all you Disney-heads with a Google Alert set for the name of your ride-or-die, neither Earth To Mickey nor Brace & Bit have anything to do with Mickey Mouse.
But still: what it lacks in iconic anthropomorphic cartoons it makes up for with some raw, synth-heavy pop jams. Edwards' musical stylings plus van Seenus' vocal delivery equal to something you could say was adjacent to early Depeche Mode or Fad Gadget.
If those reference points mean nothing to you, have a listen for yourself to the EP's title track down below. Check out the EP's artwork and three track tracklist as well. Or, head on over to the streaming service of your choice, because Brace & Bit is out NOW via Edwards' own L.A. Club Resource.
On the other hand, the 12-inch vinyl version of Brace & Bit is due in mid-August, and can be pre-ordered here.
(Additional apologies to all Google Alerts-using Chaka Khan-heads who are out here just trying to read some recent discourse on the second track off of her 1986 album Destiny.)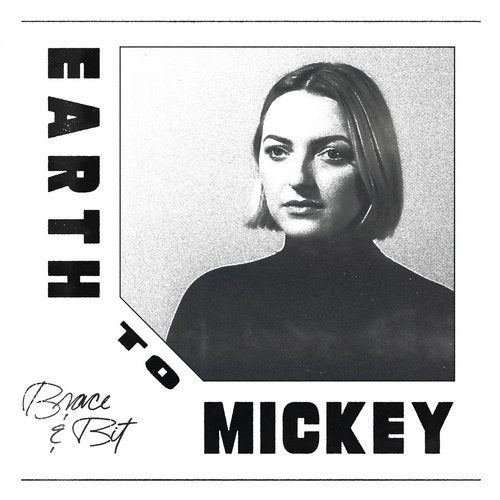 Brace & Bit EP itty-bitty tracklisting:
01. Brace & Bit
02. Factory Beats
03. Pleasure Comes, Pleasure Goes
More about: DELROY EDWARDS, Mickey van Seenus