We're all familiar with Angel Marcloid's Fire-Toolz project — see how high we ranked 2018's Skinless X-1, with its breakneck pacing and dime-shift transitions and Frankensteinian piecing together of various styles and sources and textures! But we may not be so familiar with Angel Marcloid's Nonlocal Forecast project — and we'd be forgiven for that, because Bubble Universe! (Hausu Mountain) is her first release under that moniker. We will hereby rectify our ignorance of it.
Marcloid as NLF leans hard into her prog and fusion tendencies, utilizing synthesizer and guitar melodies and textures to ratchet up senses of celestial wonder. It's no surprise that Bubble Universe! plays like the soundtrack to a 1980s science documentary — for the release, "Marcloid drew inspiration from her personal studies in quantum physics / mechanics," which is something that I should probably study up on myself, but won't because my mathematics skills are sorely lacking (all my math brain power goes into my writing, so … you're welcome?). Also vying for inspirational space is Marcloid's interest in "non-dual spirituality," and we all know what happens when spirituality and physics collide, don't we?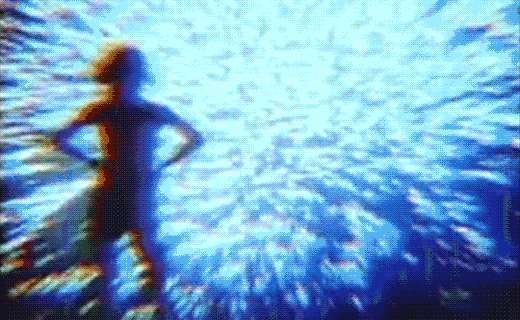 Bubble Universe! simmers, boils, pings, pongs, shimmers, and glows, all neon supernova bright while also overwhelming you with intricate extraterrestrial melodicism. We probably don't deserve this, not in our devolved state. Let's ascend, angelic (PUN INTENDED), toward new meaning. Perhaps that ascension will deposit us in a new universe, some sort of bubble-based one, perhaps.
More about: Nonlocal Forecast